Enjoy a city sightseeing tour of Colombo, the bustling capital of Sri Lanka. An informative guide takes you to major highlights Kelaniya Temple. Kelaniya Raja Maha Viharaya is believed that Kelaniya is the place from where King Vibeeshana ruled after being crowned by Lakshmana.
Thereafter visit Gangarama Temple & Simamalakaya. Gangaramaya Temple with the Simamalakaya is one of the most important temples in Colombo. It has a mix of modern architecture and cultural essence. The temple's architecture demonstrates an eclectic mix of Sri Lankan, Thai, Indian, and Chinese architecture. This Buddhist temple includes several imposing buildings and is situated not far from the placid waters of Beira Lake on a plot of land that was originally a small hermitage on a piece of marshy land.
Next, visit Independence Square. This is the third super- complex to pop up in Colombo after Dutch hospital and racecourse. It's a beautiful central space with a food court and shopping cushioned on a beautiful green expanse. Arrange for Oriental Lunch in Colombo.
After lunch, proceed to the ocean-facing urban park of Galle Face Green. The mile-long promenade which borders the fort on south, is the largest open-air stretch in the city affording a beautiful view of the sunset.
Thereafter you will visit Wolvendaal Church (Dutch church). The 1749 Wolvendaal Church is the most important Dutch building in Sri Lanka. Drop off to Hotel.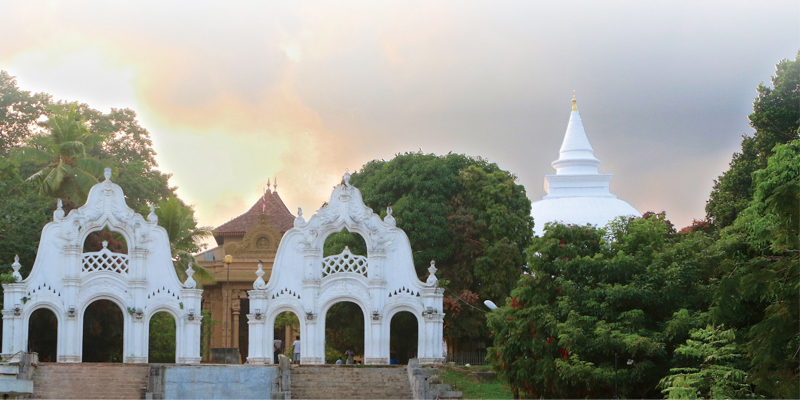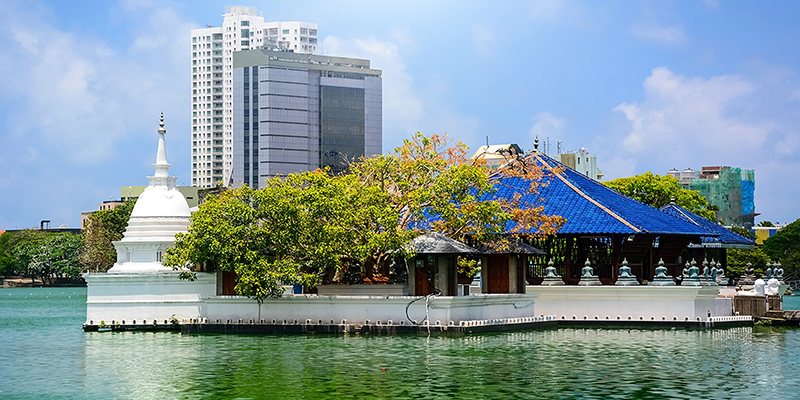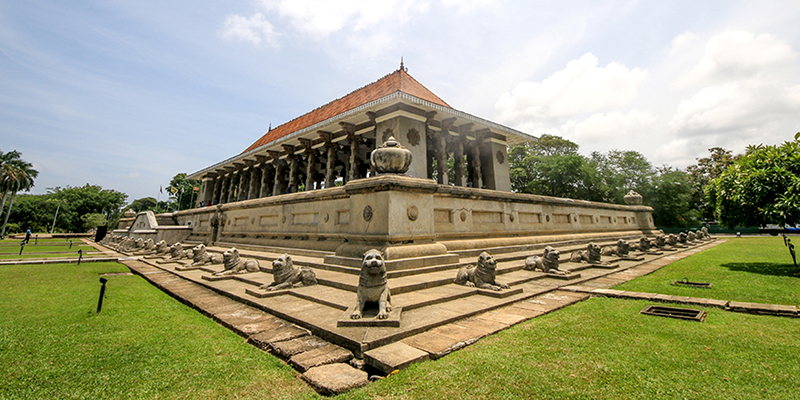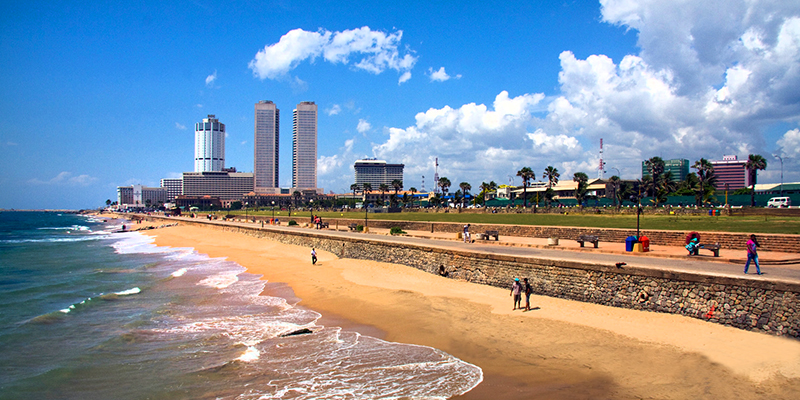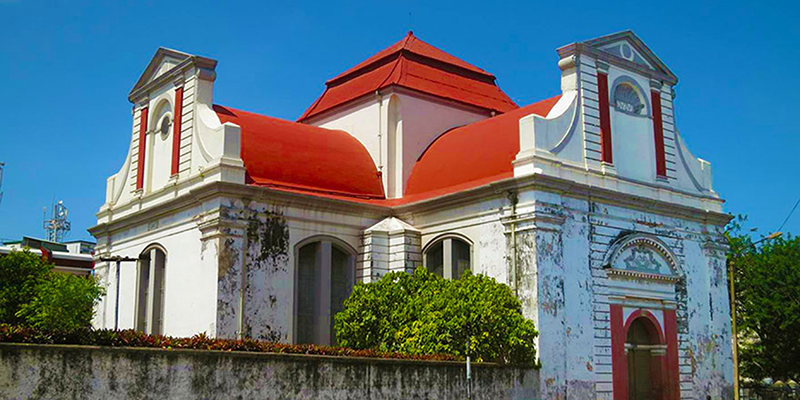 Including - 5 Hours
Luxury private Vehicle
Friendly and Experience Driver
Chauffer Guide Service
Passenger Cover Insurance
Mineral Water Bottles (one bottle per person)
Lunch with Sri Lankan Menu in Colombo
News paper
Starts Journey from Colombo hotel. Drop at Colombo Fort railway station. Proceeds to Scenic train Journey from Colombo to Kandy. Thereafter pick-up you from Kandy railway station & proceeds to the Kandy City tour.
Visit to Geragama Tea Factory. The Geragama Tea Factory is a time-travel experience. Not much has changed since 1903 when the factory was established.
Next, visit the Royal Botanical Gardens. It's in Peradeniya, the oldest formal gardens in Sri Lanka. Royal Botanic Gardens Peradeniya attracts approximately 2 million local and foreign visitors annually. The garden includes more than 4000 species of plants, including orchids, medicinal plants and palm trees and is renowned for its collection of orchids and the long, palm framed pathways.
Arrange for a Buffet lunch.
Thereafter proceeds to the Temple of the tooth relic. It is the most sacred Buddhist temple on the island of Sri Lanka. Your guide will also take you to visit the museum of Raja.
If you like, you can see Kandy cultural dance. the most beautiful cultural dance as they are performing to all of us, this is the culture of Kandy dance. Back to Hotel.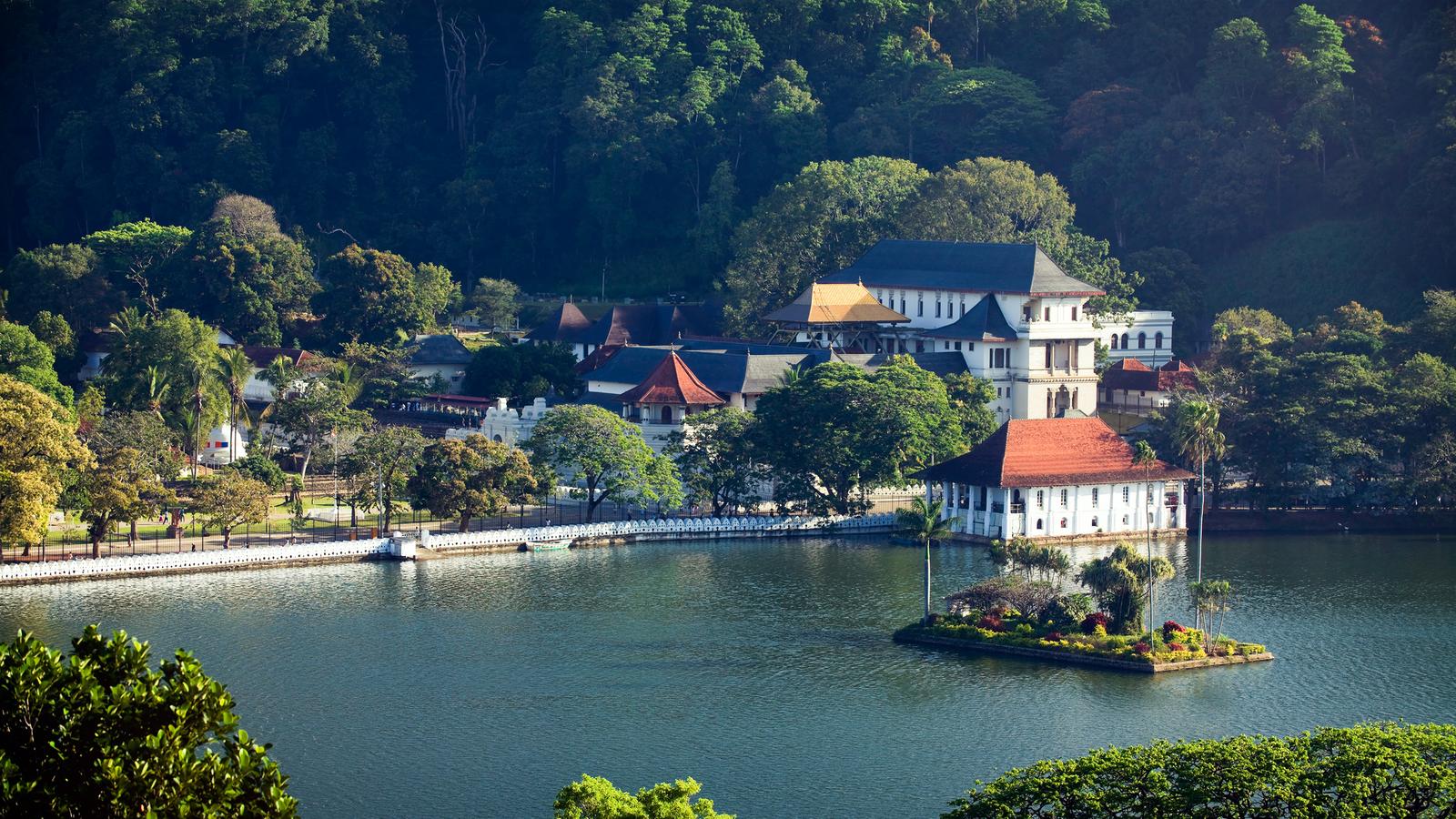 Including - 14 Hours
Luxury private Vehicle
Passenger cover Insurance
Friendly & experience chauffeur Guide
From Any hotel in Colombo city to Colombo fort railway station
Colombo fort to Kandy train tickets
Return to hotel transfer
Geragama Tea Factory entrance fees
Colombo fort to Kandy train tickets
Royal Botanical Gardens entrance fees
Oriental Lunch
Temple of the tooth relic entrance fees
Kandy cultural dance entrance fees
News paper
Drive along the beautiful Southern Coastline to Galle, Dutch fortified city,17 c. Fortress still bustling with life, shop of exquisite handmade lace, En route many beach hotels for a beak at Kaluthara, Beruwala, Bentota(popular for water sports) Hikkaduwa (famous for corals & tropical fish) Amba langoda (Masks & Batiks)
Including
Luxury private Sedan Car
Friendly and Experience Driver
Chauffer Guide Service
DAY Tour local lunch
Passenger Cover Insurance
The "City of Gems" Gem mining, gem workshops (Gem cutting, Polishing, Jewelry making), Enchanting drive through rubber plantations and typical Sri Lankan Villages. Ceylon blue Sapphires considered the world's best, and a variety of precious and semi-precious gems, including deep red rubies to Tourmalines of forest green, rich purple amethyst and golden topaz.
Including
Luxury private Sedan Car
Friendly and Experience Driver
Chauffer Guide Service
DAY Tour local lunch
Passenger Cover Insurance
Negombo is a traditional fishing town in Sri Lanka. Negombo Fish Market is a fresh fish market, literally, on the beach shore. The endless rows of dried fish against the Negombo sky makes a startling sight.
Thereafter proceeds to do Dutch canal boat safari. Explore different seaside attractions with a ride through the Dutch Canal, Negombo lagoon. The Hamilton Canal (as known The Dutch Canal) is a 14.5 km (9.0 mi) canal connecting Puttalam to Colombo, passing through Negombo in Sri Lanka. & the canal was constructed by the British in 1802 and completed in 1804.
Then, visit to Dutch clock tower. The Negombo clock tower marks the entrance of the city's colonial Dutch fort.
Next, visit Temple Angurukaramulla. One of the famous and largest Buddhist temples in Negombo. 300+ year old temple in Negombo called Angurukaramulla Temple is an ancient temple in Sri Lanka. It's got an epic dragon's mouth entrance and the ruins of a historic library. Its best known for its epic statue of the Buddha, and its dragon-entrance - inside you find detailed murals that date back.
At last, proceeds to visit St. Mary's Church, Negombo. St. Mary's Church is a beautiful place to visit if you're in Negombo. The stained glass and the paintings spanning the church's entire ceiling are awesome to witness, especially considering that the church goes back almost a century and a half.
Including - 6 Hours
Luxury private Vehicle
Passenger cover Insurance
Friendly & experience chauffeur Guide
Boat Safari with fruits & Fresh juice
Mineral Water Bottles (one bottle per person)
Entrance fees
News paper
Return to hotel transfer
The Nine Arches built entirely out of brick, rock and cement and without a single piece of steel. The bridge has stood solid from 1921.
Demodara loop, the spiral railway near Demodara station, is recognised as one of the most fascinating civil engineering marvels in Sri Lanka.
Dowa Rajamaha Viharaya is believed to be constructed during King Walagamba's era. Ancient legends reveal this cave as a secret hiding place for the king during enemy attacks.
Haputale is a one of the unique places in Sri Lanka. You will be standing on a Mountain top being able to see Landscapes of North, South West and East.
Sri Lankan style private Oriental lunch.
The Lipton's Seat lookout is one of Sri Lanka's most impressive viewpoints. The Scottish tea baron Sir Thomas Lipton used to survey his burgeoning empire from here.
Dambethenna Tea Factory. One of the most famous figures in tea history. The tea factory tour through the works is an education on the processes involved in the fermentation, rolling, drying, cutting, sieving and grading of tea.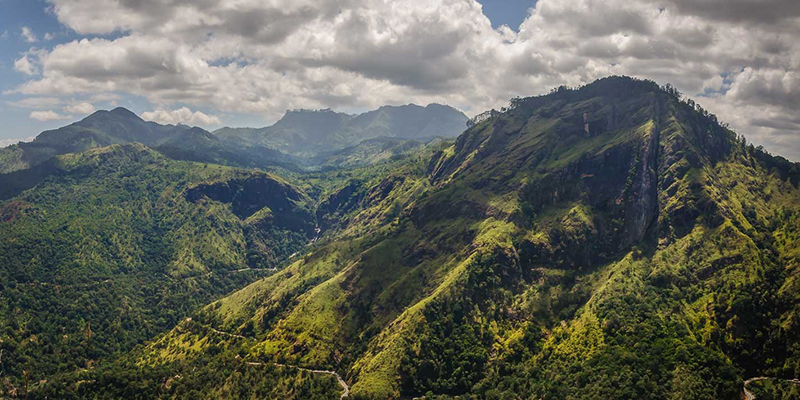 Including - 08 Hours
Luxury private Vehicle
Passenger cover Insurance
Friendly & experience chauffeur Guide
Mineral Water Bottles (one bottle per person)
Nine Arch Bridge
Demodara loop
Dowa Rajamaha Viharaya
Oriental Lunch
The Lipton's Seat
Dambethenna Tea Factory
News paper
Taxes
Return to hotel transfer
Day tour beginning from Negombo or Colombo Hotel. Transfer to Sigiriya. En route visit to Golden Temple of Dambulla. Dambulla is the largest and best-preserved cave temple complex in Sri Lanka.
Thereafter visit to, Sigiriya The Ancient Rock. This ruin is surrounded by gardens, ponds and other structures. Sigiriya Fortress is a UNESCO world heritage site. built by King Kashyapa.
Arrange for Sri Lankan Buffet Oriental Local Food in Sigiriya.
After lunch proceed to Minneriya National Park or Kaudulla National Park Jeep Safari.
Then proceeds Sigiriya Village Safari. Enjoy with refreshing juice. Elephant Ride / Bull Cart Ride / Walk Through the Local Villages
Optional – Hot Air Balloon. Hot air ballooning is an adventure activity like no other, your flight path unknown, taking off at sunrise around 5.45 am. The launch site may be changed by the Chief Pilot according to the wind direction for a safe and enjoyable flight. It is peaceful, fun, exciting and amazing. Season November to April.
Drop at the Hotel.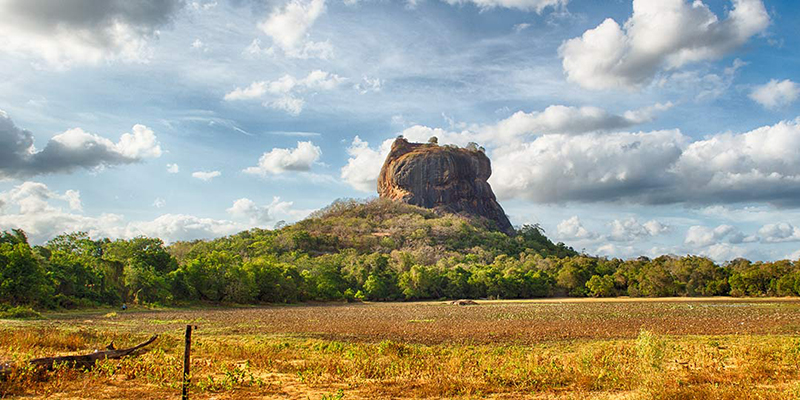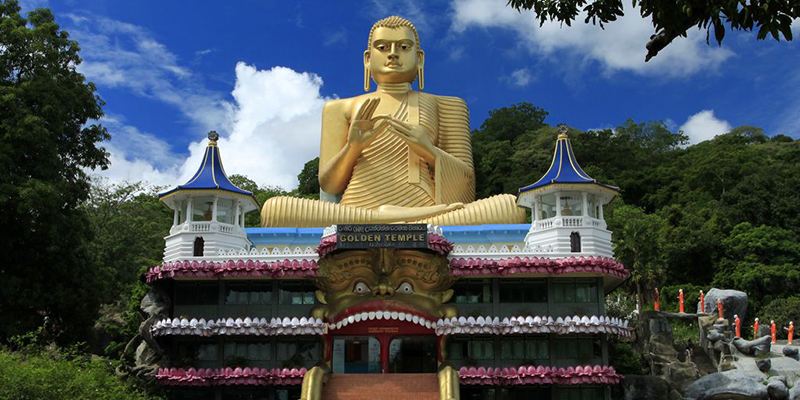 Including - 14 Hours
Mineral Water Bottles (one bottle per person)
News paper
Luxury private Vehicle
Passenger cover Insurance
Golden Temple of Dambulla
Sigiriya The Ancient Rock
Buffet Oriental Local Food
Minneriya National Park or Kaudulla National Park
Sigiriya Village Safari.
Return to hotel transfer
Friendly & experience chauffeur Guide